Search engine optimization for your web site includes many things. The basic gist of it is that search engines "see" web sites very differently from how people see a web site. There are many underlying code considerations to make sure the search engines see your site as being worthy of being shown for the keyword search phrases that your customers use when searching for information about your services.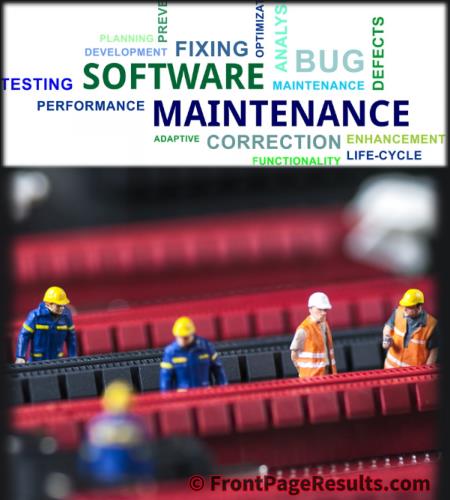 We look at web sites in different ways to see what the search engine spiders see.  Sometimes small code omissions like alt tags for images can effect your site in negative ways.
You can have a great web site design and most visitors will be unaware that simple things like alt tags and title tags have not been included in the underlying web site code, yet search engine spiders are looking for this information, and many other factors when determining which sites should be listed for various search terms.
Sometimes we recommend rewriting some of the text content of your site in order to give the engines a better idea of the keywords that should bring your site up higher in the organic search results. Sometimes there are many "backend" fixes such as fixing alt tags, meta data, and other underlying code within your site.
Fixing the underlying code, you may not see any difference in your web site whatsoever, but the engines will see you site in an entirely different way.
Every web site is different, and the necessary enhancements vary depending upon the type of web site that you have. Send us a link to your site and we'll take a look at it. Some sites only require a few minor changes to score much better. Some web sites have required an entire redesign from the ground up. A lot of if it depends upon what content you have, how it is coded, and what keywords or search phrases you would like to achieve front page results for.
Optimization for your site varies depending upon what you currently have online and what you need.
The prices for this service vary widely, as do the methods for achieving results in your market. Prices for our web site optimization service average from $1500 to $3500. Of course it could be more or less depending upon the size of your site and if you need us to spend time making changes and updates to the content during this process.
For a more accurate quote of the price and turn around time for your on site search engine optimization needs, simply contact us with some basic info and we'll let you know.